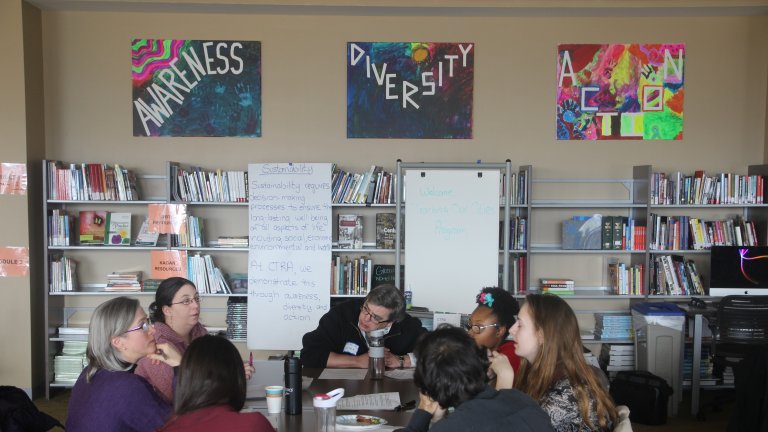 Here is a challenge for you: In ten words or less, how would you define sustainability? Can you name three things you do each day that contributes toward a just and sustainable world?
CTRA's magnet theme is sustainability with three focus areas of early college, environmental studies and advanced manufacturing. At CTRA, our official definition for sustainability is to ensure the enduring well-being of all life. We do this by studying how any issue impacts nature, economics and society and we engage in it through our school's values of awareness, diversity and action.
Giving students many opportunities that encourage them to engage in this way has been a priority at CTRA since we opened in 2010. This is done in the classroom by embedding our theme in the curriculum, as well as outside of the classroom by offering programs with goals that are grounded by our theme and values. Allocating resources such as time and talent to plan for, implement and reflect on these opportunities can be challenging because of the competing demands of a typical high school. We find regularly scheduled magnet theme day events to be an important way to give our scholars access to these opportunities and they help make our positive school culture. These days are usually half days with a schedule that contains activities that require students to actively participate.